HANOI WALKING STREET FOOD TOUR: 25$ STAR 17H30
Price : Contact
Time :
Start day :
Hotline: Mr.Tinh - 0935 399 868
Mô tả
If you are a little worried about eating food in the old Quarter in Hanoi, then this is a Must Do! With hundreds of food places in this area, it's difficult to know which are good to eat or not. There are definitely one's that you should not venture into, but with this Food on Foot Tour, be confident that hanoi walking street food  has vetted the places you go to, and allow yourself to experience fantastic local speciality flavours. Put this tour on your list of 'must do'.
At 11h45 AM, our tour guide will welcome you at your hotel lobby, then start walking around 4Km in old quarter "36 streets" to visit some famous and specialized- food families or stalls/ local restaurants, shops where they run their business everyday, certainly you will watch and taste around 6- 8 particular dishes, we can customize vegetarian or special food too. Special thing that tour guide would like to introduce some popular authentic food in lovely mini restaurants (not in big restaurants) where you feel comfortable to sit down and enjoy some favorite dishes and nice drinks too.
It's interesting to hear from tour guide about the history of the old quarter in Hanoi, it is thousand years old and today retains much of the old flavor that made the area special in earlier times, each street was the exclusive domain of one trade (guilds) so there are whole streets of blacksmiths, silver shops, paper shops, headstone makers and more. Originally there were just 36 streets in the old quarter but today there are more than 50 streets.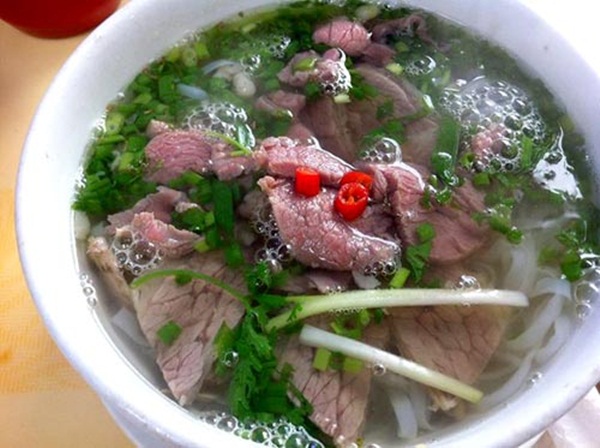 It is very difficult to find some local food stalls and mini restaurants on your own in hidden alleys and sidewalks, certainly the best way to make it easy is joining with hanoi walking street food, taking part in this special tour to learn about Vietnamese cuisine, culture, people and language.
After all. Food on Foot Tour will give you an unique experience to try the foods of the local Hanoi people, we ensure the food is handled hygienically and provide a comfortable venue for the tastings. The benefit also goes back to the vendors or restaurants/ families as we buy directly from them.
At 14.450 PM, our tour guide say goodbye to you, and will help you order taxi or show you direction back your hotel. See you again!
Class
Group- Joining

6-8pax

Group- Joining

12-16pax

Private Tour

  2pax

 

Private Tour

3-4pax

 Standard
25$
23$
35$
30$
Premium
40$
35$
50$
45$
Deluxe
45$
40$
55$
50$
– Highlights: Food on Foot tour is combined by Hanoi street food & traditional dishes in family restaurants.
+What's included in each class:
+Standard class- 3 hours:
– English tour guide, pick up your hotel in the old quarter, authentic food (not seafood), drinks.
+Deluxe class-4hours
– English tour guide, pick up your hotel in the old quarter, authentic food (not seafood), drinks.
– Cyclo riding with an hour (or water puppet show with an hour)
HANOIWALKINGSTREETFOODTOUR.COM